You Point - You Click - You Create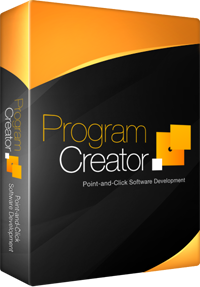 Your Own Copyright Software In A Matter Of Minutes… Guaranteed!
I'm hoping that BY NOW you realise the new 'Program Creator Toolbox™' is worth every dollar of the AUD $57.00 one-time low price, and more. But perhaps you haven't heard of me and you wonder what right I have to produce the 'Program Creator Toolbox™' and brag about it? I apologise for blowing my own trumpet. But it is necessary to demonstrate the credibility I have for coming out with a product such as this.
The 'Program Creator Toolbox™' Is Worth Much More!
Right now you can grab the 'Program Creator Toolbox™' for AUD$57.00, but I do plan to raise the price to $1,750.00 soon. I can't possibly even tell you how much time, energy and research I've put into creating the 'Program Creator Toolbox™'.
Summary details of Program Creator Toolbox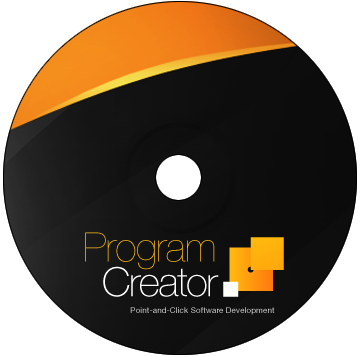 P.S. Remember, our supply of the free bonuses are limited. I can only guarantee you'll receive them if you order right away. So don't delay. Act now while it's fresh on your mind.
Software Duplication Rights CD ROM
You receive Program Creator Toolbox™ - Limited Edition with over 300 software products which you can re-brand / private label and personalise with your own name and details to sell royalty FREE at any price. You keep 100% of the profits.
Software duplication rights master CD ROM...
You receive the software duplication rights master CD ROM of high profit software programs valued at $4,125.00
It's easy…just choose your software project folder from the CD ROM and you're ready to customise, duplicate and sell.
Included on this master CD ROM..
Is a full set of master software programs of business software tools and applications to which you can duplicate and sell.
You receive sales and marketing material to sell the software. This includes webpage templates, sales letters, media advertising, software catalogue, CD ROM labels and DVD selves ready to customise and sell online, or print and package for sales offline.
You receive 3 valuable eBooks of offline and online marketing tips, tricks and techniques to help you prosper in your software business.
The rights to resell and package software programs in your own mini software license deal. Marketing material supplied ready for your own customisation.
Over 300 software programs, templates and duplication rights ready to customise. Even if you valued each program at an average of $57.00 that's over $16,500.00 worth of software products in one program! And that's not to mention the value you gain from the software license deal.